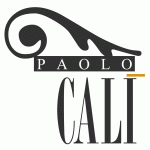 Designation: Violino
Varietal: Nero d'Avola, Italian Red
Appellation: Sicilia, Sicily & Sardinia, Italy
Winery: Paolo Calì
Production: 3,300 cases
Bottle Size: 750 ml
Category: Red
Dried red apple and loads of exotic spice, such as cardamom and North African curry, steal the show and leave only small traces of fresh fruit behind. Overall, the wine is thin and slightly sour in the mouth.
Wallenburg 13% Alc./Vol.
Product of Italy
Please Enjoy Responsibly
Visit http://www.noblegrapewines.com for more information.